The Boys
---
LAKEMEADOW LIVING THE DREAM
(1 Res. CC)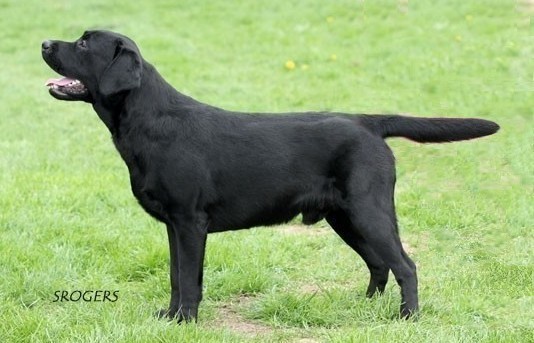 (Sh.Ch. Lindall Redemption x Lakemeadow Lilli Marlene)
William is Ebony's son from her second litter. He is a very sweet natured dog and an absolute joy to live with, and he has fitted in very well with the girls here, being everyone's best friend. He has made an excellent start to his showing career, winning Puppy Dog and best Dog Puppy at NW Lab Club Show on his debut appearance (Feb.2011), and having being placed on virtually every occasion that he's been shown since, including winning Res. CC. at Blackpool Championship Show in June 2011, when he was nearly 15 months old (photo below). William has not been shown now for quite some time, but he continues to be a most loving family member, who enjoys having a cuddle more than anything.
Will winning Res. CC. at Blackpool Ch. Show, handled by Margaret Robinson (Kampsall Labradors)
William was the 2011 winner of the Sheila Saunt Memorial Trophy, awarded to the dog winning the greatest number of points at North West Labrador Retriever Club Shows held throughout the year.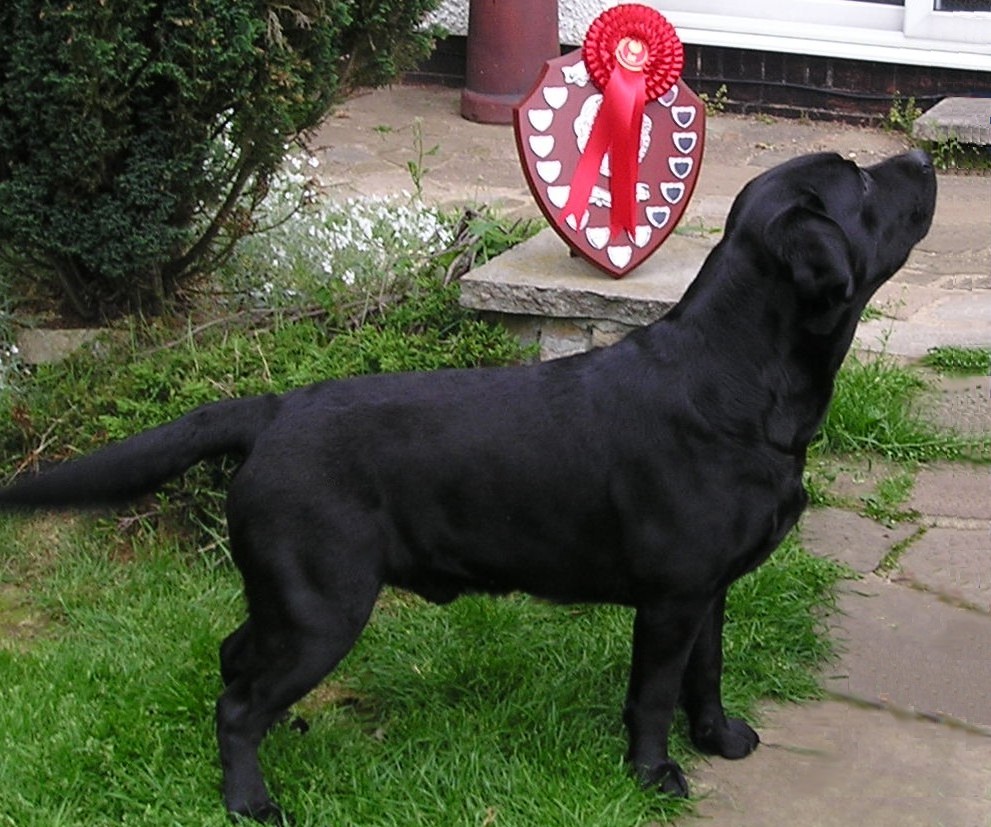 William with the Sheila Saunt Memorial Trophy
Hip Score 3:7, Elbows 0, Current B.V.A. Clear Eye Certificate,
prcdPRA Clear (by parentage), EIC Clear and HNPK Clear.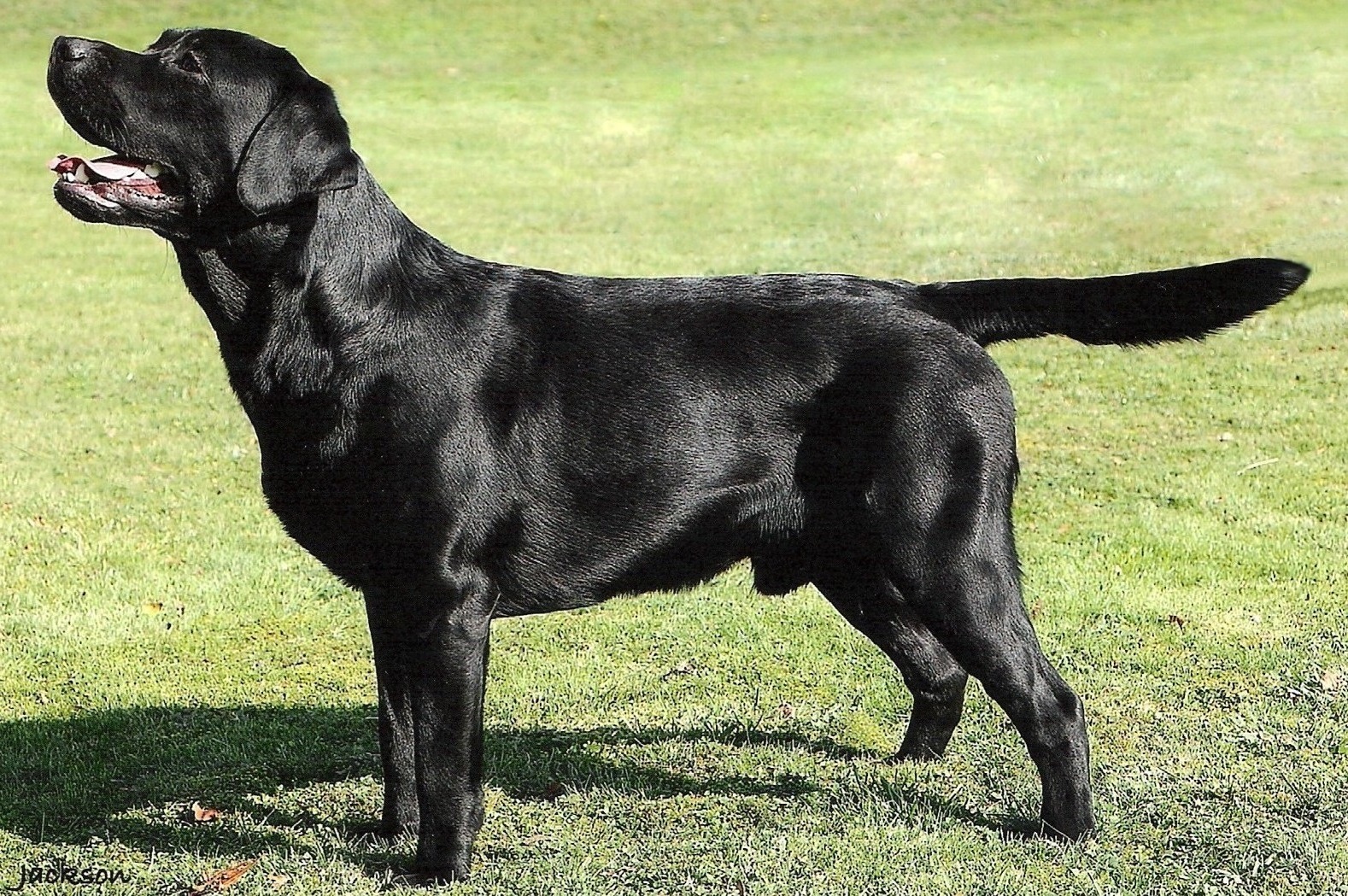 William's pedigree:- #pedigreehttp://www.champdogs.co.uk/dog/29203
---
SHAROUNS JUST A LITTLE LOVE OF LAKEMEADOW

Otto aged 4 months
(Shanorrell Succession at Halshimoor x Eneleon Easy Does It For Sharouns)
Otto joined us from Shaun Williamson at the end of 2019, but as a consequence of the coronavirus restrictions, he has been unshown as a puppy. Many thanks to Shaun for letting us have this lovely boy, who has "royal breeding" and is a Jessie g' grandson.
Otto lives with my brother, where he is making his prescence felt!
---
*******Many Congratulations*******
to
Sh. Ch. Harrop Happy Go Lucky to Sharouns (Fonz, owned by Shaun Williamson), son of Lakemeadow Look No Further Than Sharouns on gaining his title in great style.
3 CCs, each with Best of Breed, in 15 days.
(1) at Midland Counties Championship Show, 25th.October 2008, and then runner up in the Gundog Group.
(2) at West of England L.R.C. Championship Show, 1st. November 2008.
(3) at Gundog Breeds of Scotland Championship Show, 8th. November 2008.
and also to
Sh. Ch. Sharouns Incognito JW, Sh.C.M., 4 CCs, 5 RCCs. (Walter), and to his litter brother, Sh. Ch. Sharouns Illusionist JW, Sh.C.M., 3 CCs, 4 RCCs. (Wilf), sons of Lakemeadow Let's Dance With Sharouns (Jess) on gaining their titles.
Walter and Wilf, who are Barney's great grandsons, and Ellie's grandsons, are both owned by Shaun Williamson.
Also well done to Riley (Sharouns Life Of Riley) (Jess' half brother, and Barney's grandson) on gaining his Junior Warrant at 10 months of age, and winning 1 CC. and 3 RCCs.